Software Forms and Checks
Visit our
'ORDER ON-LINE'
website for
BUSINESS SUPPLIES!

EVERY DAY
COMPETITIVE
PRICING!
---
Visit 'Cafe Witko'

Sit back, relax & enjoy
a healthier coffee!

'CLASSIC'

Ganocafe Classic is instant black coffee that is blended from high quality coffee enriched with Ganoderma Lucidum. Extract for a truly satisfying cup of coffee. A rich blend of nutrition and pleasant aroma, you will fall in love with it. Spare yourself some free time, enjoy your great cup of Ganocafe Classic.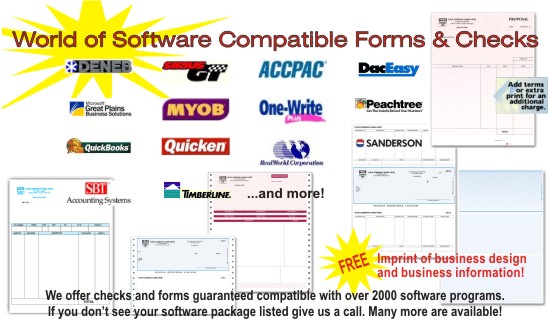 Visit our
'ORDER ON-LINE'
website for
BUSINESS SUPPLIES!

EVERY DAY
COMPETITIVE
PRICING!
---

Software Compatible Checks and Forms






We offer checks and forms guaranteed compatible with over 2000 software programs! If you don't find your software package listed on our order on-line website, give us a call! Many more products are available, but not advertised. Don't forget companion envelopes, designed especially for each product.
Order on-line with confidence! Witko offers competitive pricing with new customer, first-time, new item and re-order discounts. Vendor incentives and promotional discounts influence the savings we can pass along to our customers. Customer service is our number one priority, that coupled with the strongest guarantee in the industry promotes long term relations with our customers. How can we serve you today!
Offered, is a huge selection of business forms, printing and office supplies at our order on-line website. Service repair work order invoice forms are a speciality along with other types of business solutions. It all amounts to cost effective convenience at your finger-tips!
Easy and Convenient Ordering!

For fast service and immediate assistance, call (412) 931-0250.

Fax your order to (412) 931-0588. You can include credit card information.
Send an e-mail, the most convenient and direct way to place an order (DO NOT SEND CREDIT CARD INFO).

Not the fastest means for placing an order but the option is available. Send to Hamco of W PA, 106 Rochersteer Rd, Westview, PA 15299