RE-EVALUATE FOR YOUR TRUE RETURN-ON-INVESTMENT
by W. Tom Kowalczuk
July 28, 2016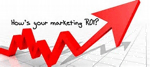 A marketing ROI of 1,168% would be incredible! When do you evaluate whether an advertising investment was worth the cost of the venture?
Mailing campaigns are known to have an extremely low response. Normally, it's 1 or 2%. Despite this, financial institutions, automotive dealerships, and many others continue to use... (cont'd)
---
FREE STEAK, FIRES-UP LOCAL BUSINESS OWNER
America at work series!
by W. Tom Kowalczuk
September 25, 2011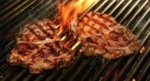 A new grill prompted a celebration with a couple of thick rib-eye steaks. Still available in the area is a butcher carrying on the tradition of having the best selection of meats. Most would agree yore paying for the quality and personal service but it's worth every penny." Are prices comparable to other businesses in the area? You'd be surprised.
Would a drive to the box or super store have produced the same quality at a better price? We'll leave the question... (cont'd)
---
YOUR BUSINESS CARD DESIGN
Six steps to designing your business card!
by W. Tom Kowalczuk
February 20, 2011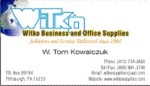 Business cards represent your business and you have approximately 10 seconds for it to make an initial and hopefully lasting impression.
Are you saying one thing verbally, but your business card is telling a different story on paper? For example, a contractor meets with a prospect and talks about the quality of their workmanship. He continues, telling about their years of experience and reliability. The contractor leaves behind a "homemade", inkjet printed business card. The two messages... (cont'd)
---
CUSTOMER COMMENTS
Kimberly - Albany, VT
"Fantastic! Thanks, too, for your quick response back! Nice to see other businesses that respond so quickly!! Much thanks to you!"
...more feedback in guest book!
---
COMPANY BUSINESS FORMS
Forms working as hard as you do!
by W. Tom Kowalczuk
November 20th, 2010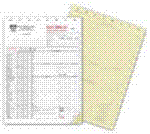 Cutting costs is a part of business, but knowing what to cut and what to keep is paramount in today's financial times. Don't make the fatal mistake of looking at all the business forms in your office and thinking they are expendable. Business forms are an integral component in a busy office, but they need to be properly designed to work... (cont'd)